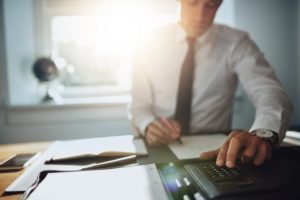 There are many accounting firms to choose from in the Douglasville and Hiram areas. Here are a few of the factors that set us apart from the crowd.
We are Professional and Convenient
Our Douglasville office is located one mile off of I-20 near Arbor Place Mall in Douglasville, Georgia.Our Hiram office is on Lake Road, off of Highway 278 behind the Bojangles restaurant. We proudly serve Douglas, Paulding, Carroll, Fulton, and Cobb counties. Our professional reputation and quality service have also earned us clients throughout Georgia and across the U.S.
We Offer Practical Advice and Personal Attention
Our client relationships are built on a foundation of personal attention and practical advice. We make time for our clients and provide prompt, responsive and professional service to all of our clients regardless of size.
We Have Expertise in All the Right Areas
We offer comprehensive small business accounting and bookkeeping services, income tax preparation for individuals, businesses, trusts and estates, and consultative services for new and established businesses.
We Listen, Learn and Educate
No two clients are the same. We strongly believe in taking the time to understand your life and your business. We listen to what's important to you and help you understand complex situations, so as to make them work in your favor.
The Right Choice for You
You need more than a number cruncher. You need someone who cares about your success. You need a firm that is conveniently located and always has time for you, regardless of the size of your business. Please give us a call at 770-942-7944 to discuss how we can help you.
Save
Save