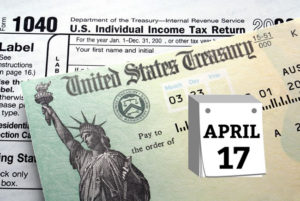 IRS Announces Delayed Start for Tax Filing Season 2018! This year, the IRS filing season will begin Jan. 29, which is a little later than last year's filing season, which began on Jan. 23.  The IRS is still updating its systems to prepare for the 2018 tax filing season.
Individual tax returns are due April 17 this year because April 15 is a Sunday and April 16 is a holiday in the District of Columbia.
Although we cannot submit tax returns to the IRS until Jan. 29, we are encouraging all of our clients to get us their information as soon as possible so that we can process them on our end now and file them when the IRS begins accepting them.
It is also important to note that the IRS informed taxpayers that, by law, it cannot issue refunds related to claims for the earned income tax credit or the additional child tax credit until mid-February.